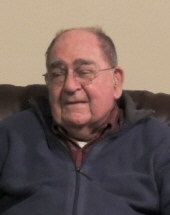 Obituary for RICHARD L. BARNES
RICHARD L. BARNES

April 26, 1925 – Oct. 8, 2015

Sublimity, Oregon

Richard Lloyd Barnes was born in Bothell, Washington on the 26th day of April 1925. He passed way in Silverton, Oregon on Thursday, October 8, 2015 at the age of 90. He was the son of Herbert and Anne Barnes. Rich graduated from Gresham High School in 1943, and he served in the US Navy until his honorable discharge in 1946 as a 2nd class seaman. He graduated from Oregon State College (University) in 1948. After graduation, he taught agriculture to WWII veterans in Silverton. Rich was a farmer in Marion County for many years. He also served the farming community on a number of boards, including the Marion County Dairy Breeders, Mayflower Farms, the Farm Credit Association of Salem, and as director and chairman of the Federal Farm Credit District 12 – Spokane bank. Rich was a deeply committed Christian who attended and was on the board of the Stayton Christian Church for decades. Over many years, he also served the Christian community by participating on the boards of Wi-Ne-Ma Christian Camp and the Oregon Christian Convention. For recreation, Rich enjoyed hunting, fishing, and traveling with family and friends. What he loved most in recent years was watching his grandchildren play sports. He married Alice Jean Fisher on September 12, 1952 in Stayton, Oregon, and they made their home in the Silverton area for most of their 63 years of married life. In addition to his very much loved wife, Alice Jean, Rich is survived by his children Linda (Tom) Samek of Sublimity, Betty Jo (Mark) Steele of Silverton, Susan (Cliff) McGuffin of Silverton, Eric (Pam) Barnes of Silverton, and Lois (Ken) Mulkey of Salem; sister Lois (Art) Endresen and brother Bob (Sibyl) Barnes both of Silverton; and 12 grandchildren and 16 great grandchildren. Condolences may be offered through Weddle Funeral Services at: www.Weddle-Funeral.com.

Celebration of Life will be held Sunday, October 11 at 4:00 p.m. at the Stayton Christian Church.

Memorial contributions can be made to the Stayton Christian Church or to Wi-Ne-Ma Christian Camp.

Arrangements entrusted to Weddle Funeral Services.