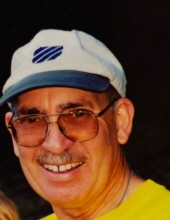 Obituary for Robert Michael Van Handel
Our beloved brother, Robert Michael Van Handel, passed away peacefully on June 2, 2020. 

He was born April 2, 1947 in Georgetown, British Guiana, though he spent nearly all of his life in California.  Robert had a special interest in history, both editing and translating many historical documents.

His great love, though,  was classical music, and he himself played several instruments.

He is survived and will be deeply missed by two brothers and two sisters.

A private service will be held.


Events