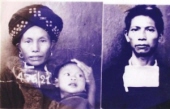 Obituary for Robert Rob S. Sperling
Robert Saechao Sperling 

November 2, 1977 November 20, 2016

Albany, Oregon

Robert Saechao Sperling was born Chieu Song Saechao on November 2, 1977 in a remote village in Laos. His father was Yao Song and his mother Ceng Xin Saechao; he joined his brothers Kao Song Chao and Pha Song Saechao and sisters Muong and Koy Song. This "pre-Sperling" biography is shared by Robbie's biological siblings.

The violence and chaos of the Post-Vietnam War era caused the family to escape Laos and seek the asylum of neighboring Thailand. It was in a Thai refugee camp that the children's mother died at the age of 38; Chio was two years old. Seeking a safe home for his young family, Yao Song had applied to immigrate to the United States, and was sponsored in 1980 by a Christian Church in Canby, Oregon, where they lived the first few months of their adventure with the Garemire family.

One year after arriving in the States, their Father, Yao Song passed away; Robbie was barely four years old. Having experienced such terror and loss in his young life, his grief was consuming. He woke night after night, crying out for his Mom and Dad. The children were so grateful for the care and leadership of their older brother Kao Song Chao, who opened his heart and home to take care of his young siblings for nearly a year.

In October, 1982, the other four children were placed in foster care in the Sperling home in Sandy, Oregon. Muong stayed but a brief time before marrying, but she never moved out of the heart of the Sperling Family. "Due to the loss of our parents God's love brought us into the Sperling family. Mom and Dad's caring helped nurture Robby in his time of need. Mom and dad's love and support helped him to overcome all his difficulties. We really thank God for Mom & Dad's loving kindness in their willingness to open their heart and home for us. This love fused us with their biological children, Matthew, Tiffany and Adam; Mom and Dad love us all as their own. We, now, along with our spouses, are bound in this unity of love."

Yao Song had four brothers and one sister but two brothers preceded Rob in death. Ceng Xin had three sisters and one brother, all of whom are gone now. This leaves two uncles, an aunt and an incredible number of Mienh cousins. The Sperlings have their own interesting and vast tribe … Robbie was truly surrounded by love. He had a total of 22 nieces and nephews, all deeply loved by him.

In October of 1984, amidst much celebration, the children were adopted into the Sperling family, Chieu changing his name to Robert, and Pha to Paul. While Rob was in grade school they purchased a business and moved to Scio. Later, living in Jefferson, Rob excelled at whatever he undertook at Jefferson High School. He proudly responded to the name "Budda Bob" as a heavy-weight wrestler and varsity football lineman, lettering all four years in both sports. He also played baseball and participated in track. While investing the amount of time and energy needed for a high level of achievement in sports, Rob maintained a nearly perfect GPA AND worked part-time. His efforts earned him the privilege of being named Salutatorian of the Jefferson High School graduating class of 1996.

Rob had little stamina for running or prolonged exertion. The family assumed that it was Rob's hard physical work, his chemistry and his knock-knees that impaired his ability to run and caused him to sleep long and hard when he wasn't busy at his daily routine. One such tell-tale story occurred in a football game when Rob, playing defense, recovered a fumble and bounded toward his home goal from the opponents 15-yard line. With the crowd screaming "RUN ROB, RUN!!!" he began an arduous trek of nearly 80 yards … when he suddenly just dropped, with no one near him, on the 5-yard line of his own goal. He just couldn't go on. Later, he admitted that he thought he was on the 15 and just had nothing left to give, but had he known how close he was he surely could have taken two more steps. No one knew at the time that these were the early signs of his heart failure.

At the age of 20 Rob became very ill and was eventually diagnosed with Idiopathic Cardiomyopathy. As was his way, Rob lived and worked as hard as his heart would allow and at the age of 29, when in end-stage heart failure, he was given the gift of a new heart. Almost from the outset Rob's body rejected his new heart and the OHSU Transplant team worked with him tirelessly over the years. Between painful attacks of gout and herniated discs Rob suffered much over the next the years. But he always worked and always found a way to disarmingly infiltrate the lives of those he loved and who loved him in return.

Rob loved his family and friends and was tenaciously devoted to them. All joke that they each knew they were his favorite ~ and each one was! He had a way of listening and hearing – AND ACTING UPON what he heard. From a special cup of coffee to sewing scissors to movie posters, family and friends were constantly surprised and blessed by gestures or gifts from Rob.

Robbie's laugh. If you knew him, you heard it. It was like spontaneous light and music all in one, and always caused the heart of the hearer to laugh with him. And, if you knew him, you were well aware of his ornery and contagious sense of humor, and were probably often the butt of it. He mimicked well the way his Dad chewed his tongue while concentrating and could hear his Mom's … noises … from the other side of the house and would always laugh out loud.

Another readily identifiable … and endearing? J … trait of Rob's was his STUBBORNESS! Which of us wasn't (depending on perspective) blessed, cursed, plagued, infuriated, challenged or encouraged by his STUBBORNESS! He had an acute (and opinionated!) sense of justice, and when offended could be a tenacious defender … making football seem like child's play. His idea of right and wrong was something on which he planted a very bold flag indeed!

Rob loved gaming and interacted online with his friends, brothers and brothers-in-law. Always fastidious in the way he took care of things, he leaves behind a well-maintained and extensive baseball card collection and, some vintage Transformers, and sadly, rarely-used paint ball equipment.

Rob especially enjoyed his job, and appreciated his co-workers, at Regal Cinemas. It also gave him an inside scoop on a wide range of movies ~ allowing him to indulge his passion to give special attention to special people. But while he loved his nieces with a passion we suspect that they were also a great excuse for him to enjoy animated movies without seeming like a wuss; his precious laughter resonated through numerous scenes! He had a special knack for knowing which movie different relatives or friends would enjoy, and the guys filled the need for machismo by watching all the action movies that the wives abhorred!

Years ago, Rob gave a teddy bear to his Mom while she was in the hospital after surgery for cancer, then she gave one to him on one of his many hospital stays. Later, Sherri's bear usually ended up on Rob's hospital bed, keeping watch over him. Even with his last breath, he was asking about the bears. One of Rob's final requests is that the bears always stay together; the family is committed to honoring that request and taking pictures of them all over the world in memory of Rob.

Robbie loved his family and friends, and they love him. He will be so terribly missed … for a while. And then, because he had a true relationship with Jesus Christ as his Savior, they will enjoy his laughter ringing through the heavens for the rest of forever!

Robert was preceded in death by his birth parents. He is survived by his parents Neal and Sherri Sperling; siblings Kao (Muong) Chao, Muong (Ton) Lor, Koy (John) Tran, Paul (Tamie) Sperling, Matthew (Stephannie) Sperling, Tiffany (Kevin) Ely, and Adam (Jenny) Sperling; 22 nieces and nephews; 4 great- nieces and nephews; and numerous close friends.

Rob lost the battle against the rejection of his physical heart, but was the victor. On Sunday morning, November 20, 2016, he went home to live forever with Jesus. He leaves a legacy of love, fun, laughter, joy, and focused integrity. He will be dearly missed, but only for this life. Because of his faith in Jesus Christ, his family looks forward to hearing his laughter in heaven!

A Celebration of his life will be held on Friday, November 25, 2016 at 11am at the Jefferson Baptist Church followed by a potluck and time of fellowship.

Arrangements entrusted to Weddle Funeral Services.