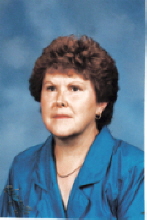 Obituary for Rose M. Falleur
Rose M. Falleur

December 11, 1936 January 27, 2009
Lyons, Oregon Resident

Rose was born in Jordan, Oregon to Margaret Bender Foltz and Joseph Foltz. She graduated from Stayton High in 1954. She attended Oregon State University. She was a housewife and mother of six children and managed several of the familys rental properties.

In 1956, Rose and Walter Wells were married. They had 6 children, Gayle Tate, Karen Meyer, Russell Wells, Glenn Wells, Jana Markey, and Cheryl Lowry. They divorced in 1983. In 1984, Firmin Falleur and Rose were married. Rose is survived by children, Russell Wells of Aumsville, Glenn Wells of Stayton, Gayle and Allen Tate of Antelope, Karen and Paul Meyer of Salem, Jana and Tom Markey of Sublimity, Cheryl and Bob Lowry of Turner, Dan and Carol Falleur of Bend, Michelle and Terry Westwood of Hubbard, and Lisa and Frank Nasby of Newberg; grandchildren, Jim, Bill, Sarah, Nicki, Michelle, Traci, Eric, Kelsey, Kaylee, Tiffany, Amanda, Jesse, Danielle, Michael, Jacob, Samantha, Caleb, Kari, Josh, Melody, Sarah, Benjamin, Nik and Zak; great-grandchildren, Ellie, Lilliana, Gloria, Tony, Kaylee, and Leighanna; as well as her brother, Leroy Foltz of Lakewood, Colorado; and her sister, Mary Ann Sullivan of Stayton.

She was preceded in death by her parents and her husband, Firmin. Rose enjoyed her family and friends, quilting, crocheting, motorhome travel and her two Shih Tzus. She belonged to the Catholic Church. She was a loving, caring mother and grandmother and will be greatly missed. The rosary is at 7 p.m. on Friday, January 30 at Immaculate Conception Church in Stayton. The funeral service will be at 11 a.m. on Saturday, January 31 also at Immaculate Conception Church. A reception will follow at the cafeteria of Saint Marys Catholic School in Stayton. Interment will be at St. Marys Cemetery in Stayton. In lieu of flowers, her family requests contributions to cancer research. Arrangements by Weddle Funeral Service, Stayton.