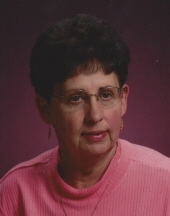 Obituary for SANDRA P NELSON
May 25, 1941 March 14, 2013
Sublimity, Oregon

 Born in Salem, OR to Ignatius and Georgia Etzel, Sandra grew up in Shaw. Her early years were spent as a country girl on the family farm. She married and became a mother and homemaker. Moving to California in the mid 60s she continued to raise her family with Gunner Bud Nelson. They returned in 1987 to Oregon where she reestablished deep and meaningful relationships with family, friends and the community. Her church was important to her and she served as a Eucharistic Minister. She will be greatly missed and forever loved by: Linda Cuencas of Murrieta, CA, Cheryl Haggerty-Price of Garden Grove, CA, Roger Haggerty of Littleton, CO, Vic Haggerty of Murrieta, CA, Joseph Nelson of Lake Oswego, OR, Debbie Joseph of Glendora CA, Steven Nelson of Reno, NV, siblings; Spencer Etzel of Lake Oswego, OR, Gloria Johnson of Aumsville, OR, Brenda Etzel of Keizer, OR, 13 grandchildren and 16 great grandchildren. Services: Rosary will be Wednesday, March 20 at 11:00 A.M at St. Marys Catholic Church in Shaw with the Funeral Mass to follow at 11:30 A.M. A

Arrangements entrusted to Weddle Funeral Services Stayton, OR.