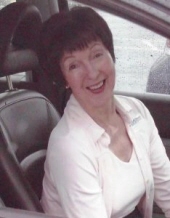 Obituary for SHARON A. FRICHTL
Sharon was born in the historic Brown House, formerly Stayton Hospital, to Hubert and Mary Meyerhofer. She participated in drama during high school, graduating from St. Boniface in 1955. Sharon married Jim Frichtl on October 12, 1957, and together they raised their son Aaron. She started her career working for the State of Oregon before moving on to Bishop's Clothing Store in Salem. Sharon later worked as a teller for First National Bank and then for Home Federal Savings, both in Stayton. She moved on from there to work at The Stayton Mail as well as Our Town, which she was part owner/founder of. She truly cared about her clients in advertising, and it showed. Sharon enjoyed shopping and gardening and was a fun-loving person. She will be greatly missed and fondly remembered by so many.

Sharon was preceded in death by her parents and brothers Ted and Andrew. She is survived by her husband of almost 60 years, Jim, her son Aaron, her grandson Zalen, and her brother David. A Celebration of Life will be held on Sunday, Jul 23, 2017, at 4:00 p.m. at the Stayton Seventh-day Adventist Church on Fern Ridge Road. Arrangements entrusted to Weddle funeral Services. Online Condolences at Weddle-Funeral.com.