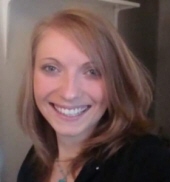 Obituary for Sarah Louise (Valentine) Lambert
Sarah Louise (Valentine) Lambert

August 19, 1987 – October 3, 2016

Lyons, Oregon

Sarah was born in Salem, Oregon to Lloyd and Micaela (Schlundt) Valentine. She lived most of her life in Lyons, Oregon, attending Mari-Linn School and graduating from Stayton High School in 2005. Through her early years, she was a member of the Canyon Baptist Church family and attended Mehama Community Church youth group. She played softball, participated in several dance teams, and learned to play the clarinet. She loved the outdoors and camping with friends and family. Sarah married Casey Lambert on March 11, 2006. She attended Chemeketa Community College where she earned her CNA license and pursued her career medical assisting.

Sarah was a beautiful, loving mother, daughter, wife, sister, niece, and the best friend anyone could ask for. Her bright smile and laughter would light up any room she entered. She was a very caring and compassionate person. Her children were her world. She is forever in our hearts.

Sarah is survived by her husband Casey; children Mariah (10), Brayden (9), Zayn (7), and Paisley (3 days new); parents, Lloyd and Micaela Valentine; brothers Lloyd (Palmira) Valentine III, Joshua (Jessi) Valentine; and numerous nieces, nephews, aunts, uncles, cousins, and an abundance of friends. 

An account has been set up to assist the family with final expenses, please visit: https://www.gofundme.com/2sqd2nz8  to make a donation.

A funeral service will be held on Saturday, October 8, 2016 at 10:30 a.m. at Weddle Funeral Chapel in Stayton followed by a vault interment at Fox Valley Cemetery in Lyons.

Arrangements by Weddle Funeral Services, online condolences at Weddle-Funeral.com.