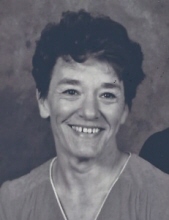 Obituary for Sherril Ann Elliott
Sherril Ann Elliott

January 5, 1938 September 26, 2016

Aumsville, Oregon

Sherril was born in Payette, Idaho to Curtis and Alida Walters. She graduated from Payette High School in 1955. Sherril attended the College of Nursing at Deaconess Hospital in Spokane Washington from 1955-1956, then transferred to Idaho State in Pocatello from 1957-1958.

She was Queen of the Payette Apple Blossom parade in 1954, Miss Payette County 1956, and Miss Idaho Pageant in 1956 and was crowned by Gov. Robert E. Smylie. Sherril loved to dance and was involved in high school dramatics. She lived in Idaho for 35 years and Aumsville, Oregon for 43 years. Sherril loved art work as well as dancing, and loved to play cards and games on the computer and playing slots at the casino.  She was a good coachs wife for 58 years.

She was a very loving, caring and generous wife, mother, grandmother, and great-grandmother. She was strong willed and brave. She was the bionic woman. She was the pillar of our family. She was someone you could always talk to.

Sherril was preceded in death by her brother Garland Bud Walters. She is survived by her husband Karl; children Shawn Elliott, Tracy Elliott, and Tiffany Hunt; brother Steve Walters; grandchildren Tanya Allison and Joshua Eversole; and great-grandchildren Kendra Allison, Kylie Allison, and Issac Eversole.

Private family service will be held. Arrangements entrusted to Weddle Funeral Services.