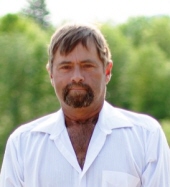 Obituary for Steven L. Blaylock
Steven  L.  Blaylock

September 26, 1964 December 7, 2015

Gates, Oregon

Steven was born in San Fernando, CA to Tommy Lee and Sharon Dee (Pierce) Blaylock. He graduated from Santiam High School in 1983 and served the next four years in the Air Force based in Texas, California, Alaska and Washington. Steve spent most of his life residing in Mill City and surrounding areas. He worked as a self-employed roofing contractor for Blaylock Roofing

Steves love for the outdoors was only surpassed by the love he had for his family. His door was always open to anyone, especially his kids and their friends. He was a friend to every person he ever met.  Steve enjoyed hunting, trap shooting, spending time with family and making people laugh.

Steven is survived by his children Wade Blaylock, Caitlin Taylor, Jared Blaylock, Ashlyn Blaylock, and Kelly Theurkoff; grandchildren Rowdy Taylor and Emery Taylor; siblings John Blaylock, Sherry Vogel, Susie Dent, and Terry Goertzen.

In lieu of gifts, donations for a memorial plaque will be accepted at his celebration of life, which will be held at Stayton Community Center on Saturday, December 19th from 1-4pm.