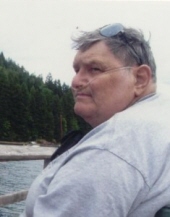 Obituary for TIMOTHY GILES VINCENT AEGERTER
September 25, 1947 November 26, 2012
Turner, Oregon

Timothy was born in Oneida, New York to John and Wava Aegerter.  Honored as the only boy in his 4-H cooking club, he graduated from Stayton Union High School in 1967.  Timothy held many positions over his lifetime including farming, cannery, hatchery, building & fabrication, dry walling, fry cook, bartender, janitor, roofer, landscaper, radio DJ at KRKT and KCKX, lane operator at Stayton Bowl, and Psychiatric Aide at Fairview. He also spent much of his time volunteering for less fortunate. Timothy belonged to several organizations; Salem Bowling Assn.- Leagues, Stayton Moose Lodge-Community Service, Northwest Mineral Prospectors Assn., and was an AARP, OLCC, and FCC card holder. Timothy is survived by his children; Porcia Danyelle and Timothy Devin. He was preceded in death by his parents and his only sibling Patti Maria Teresa Aegerter. A memorial service will be held on Friday, December 7, 2012 at 1pm at Stayton Moose Lodge, 352 Florence St.

Arrangements entrusted to Weddle Funeral Services Stayton, OR.