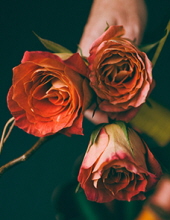 Obituary for Terrie Lynn Sanders
Terrie Lynn Sanders, age 65, passed away on June 20, 2020 in Albany.

Terrie was born on June 28, 1954 in Redding, CA to Robert and Bonnie Baugh. She graduated from Fortuna High School and attended Clackamas Community College.

Terrie had many adventures throughout her life. She lived in Redding, Live Oak, Albany, Salem and Cave Junction. She owned a jewelry store called "The Gold Exchange: with her first husband, Rodrick. After they separated, she married John "Kim" Sanders, and together they owned Kim's Auto Detailing. She also worked as an Auto Detailer at Main Auto Body, and as a bartender at the First Round Bar.

Terrie had many hobbies – she enjoyed interior decorating, gardening, spending time with friends & family. She will be greatly missed by all who knew her.

Terrie is survived by her brothers, Keith and Kenneth Baugh, Robert Baugh Jr. and Rick Ashburn; her sisters, Toni Craigmyle, Donna Baugh Teague,  Therasa Baugh Spencer; her daughters, Rabeckah Kelsey and Brandi Wiebe; her son, Jason Prouty; her former husband, John E.K. Sanders; and 10 grandchildren.