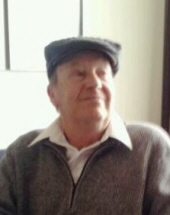 Obituary for Terry Kump
Terry William Kump

February 15, 1951 January 23, 2018

Mill City, Oregon

Obituary of Terry Kump
For those who loved me, my date of 34 years, Mary Ellen; my children, Stasia, Gabe, Jonathan and Calvin; my siblings Carolyn, Sharon, David & Dan and a dozen grandchildren. Born in California in 1951, moved to Washington and settled in Oregon 25 years ago.  Loved new adventures and the outdoors.  Aviation and landscaping hobbyist.  Avid humorist and lecturer.  The family wishes to thank the angels at Willamette Valley Hospice.

Arrangements entrusted to Weddle Funeral Services.