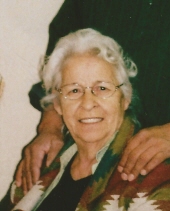 Obituary for VIRGINIA LEE WATSON
March 13, 1943   †   March 10, 2013
Aumsville, Oregon Resident

Virginia Watson, 69, of Aumsville passed away on Sunday the 10th, just 3 days before her 70th birthday.  Virginia was born in Phoenix, Arizona and proud to be a member of the Choctaw Indian Tribe.  She grew up in Arizona and moved to Oregon in 1976 having lived in the Aumsville and Salem areas.  She had antique stores and enjoyed going to yard sales.  She was married to Johnny Watson on Sept. 4, 1981 in Glendale, AZ.  Virginia was a member of the Pentecostal Church of God in Salem.   Her faith she had in God, and she was very active in the Church having served as  a Worship Leader, Piano player and singer.

In addition to her beloved husband, Johnny, she is survived by sons, Randall Watson, Douglas Wesson, Steven Wesson, Nathan Wesson; daughter, Pamela Wesson; step-son, Anthony Watson; step-daughter, Leann Watson; sisters, Ruth Butcher, Carolyn Reynolds, Ronda Frazier, Kelly Desbennett, Sherrie Wesson; brothers, Ronny Frazier and Roger Frazier.   Numerous grand and great grandchildren.

She was preceded in death by her parents, son, Timothy Wesson; step-sons, B.J. &  Billy Watson; and sister, Fayrene Bowers and brother, Jacky Frazier.

Visitation will be held on Thurs. March 14th from 10:00 am – 5:00 pm at Weddle Funeral Chapel, Stayton, Oregon. Funeral Service will be held on Fri. March 15th at 1:00 pm at the Pentecostal Church of God New Horizons, 4415 State Street, Salem, OR.  Burial will be in Lone Oak Cemetery, Stayton, OR

Memorial contributions may be made to the Pentecostal Church of God.

Arrangements entrusted to Weddle Funeral Services Stayton, OR.