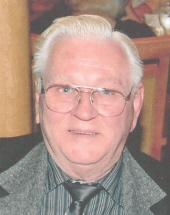 Obituary for WILLIAM "BILL" HOWELL
WILLIAM "BILL"  HOWELL

October 26, 1939   †   June 11, 2013

Bill Howell was born in Santa Ana, CA on  Oct.26, 1939.  He was 73.  He passed away due to complications of Leukemia on Tuesday, June 11th.  He was the first son of James E/Howell and  Mary A. Nadvornick.  Bill joined the Navy in 1959 and was married to Laurel (Lori)  Lewis on July 10, 1959 in San Diego, they had almost 54 years together.   After being discharged from the Navy they moved to El Cajon, CA, then  to Spring Valley, CA in 1970.   Bill attended Barber College and later opened a Barber Shop in National City, CA.  In 1976 Bill sold the barber shop and  attended  air condition and refrigeration school, upon graduation he went to work for Coca Cola in San Diego as a service manager.    In 1985 he was transferred to Eugene, OR to be manager of the  service department .   He retired   in 1991 after 19 years with Coke.  While Bill worked in Eugene they purchased a home in Junction City, OR. Bill was a very talented musician he enjoyed playing the peddle steel guitar for many Headline bands such as  Johnny Cash, Tompall  Glasser  and "The Gibson" , who had  the # 1 song on Billboard in Australia for 3 months.  Bill took  up private pilot flying which he and Lori loved.  He flew out of Gillespie Field in El Cajon, CA.  No matter where they were headed they would get lost and wind up in Las Vegas DANG!.  They  also  loved traveling in their motor home with family and lifelong friends LPG gang.  Bill  was preceded in death by his parents, daughter, Kathleen A. Callison  in 2002 and his granddaughter, Kimberly Hooyman in 2005.

Bill is survived by his wife, Laurel (Lori); daughter, Vivian "Vicky" (Joe) Eidsmoe of Aumsville; brothers, Howard (Marcy) Howell of Aumsville and  Dwain (Chris) Howell of Oceanside, CA;  grandsons; Jeffrey Hooyman of Post Falls, ID, James W. Callison of Aumsville; granddaughter,  Audrey Grace  Callison of Nashville, TN ; and PaPa's Pal and  great grandson, Kevin Hooyman; numerous nieces and nephews and great nieces and nephews.   Bill was a great man that everyone loved and we are all left with a hole in our hearts that will never be filled.  Go with Love.

Memorial contributions may be made to Willamette Valley Hospice ( memo on check for Bill Howell) 1015 3rd St. NW, Salem, OR  97304  or Charity of Choice.  Service will be private.

Arrangements entrusted to Weddle Funeral Services Stayton, OR.