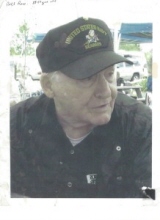 Obituary for William (Bill) Lewis Rose
William (Bill) Lewis Rose

September 19, 1922 November 19, 2016

Albany, Oregon

William (Bill) Lewis Rose was born September 19, 1922 in Independence, Oregon to Ira Lewis and Ruth Elizabeth (Dull) Rose. Bill was preceded in death by his wife Nelda Mae (Parks), brothers Ralph and Richard, and sisters Dorothy and Ruth. After his mothers death when Richard was a baby the three youngest children were put up for adoption. All five children were re-united 30 years later. Bill eventually spent some time at the Childrens Farm Home Orphanage. Bill was on his own from the age of 13. He served in the Navy as a medic with the Seabees in the Pacific Theatre. He was a multi-dimensional person. He worked at many jobs including logging, working on the railroad, ran several successful businesses, and taught vocational classes in the major household appliance industry. In addition he was a mechanic, carpenter, electrician, and plumber. He was well loved by children and was a great story teller. He is survived by his son Terry Lewis and Judith Rose, five grandchildren , and four great-grandchildren. The family will be holding a Celebration of Life at 1:00pm on Sunday December 11, 2016 at the VFW Hall, 1469 Timber St. SE Albany, Oregon.

Arrangements entrusted to Weddle Funeral Services.