Staff
Our staff is committed to providing support, compassion, information, and direction as needed to all members of our community, their families, and friends who are dealing with loss and grief.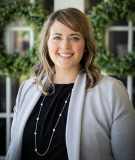 Natasha Tjaarda Steele
Owner/Manager/Funeral Director & Embalmer
Natasha grew up in Shaw, Oregon and participated in Horse 4-H and High School Equestrian Teams, while in high school she found a passion for serving families who had lost a loved one through a health occupations course. At that time there were very few female funeral directors let alone those who owned a funeral home. It sparked her passion to work hard and give exceptional care to grieving families. Natasha has worked in the funeral service industry for 15 years. After graduating from McNary High School she served an apprenticeship at Mt. Scott Funeral Home in Portland, Oregon and graduated from Mt. Hood Community College in 2006 with a degree in Funeral Service Education. Natasha soon garnered much respect in her industry by passing along her knowledge and expertise to new funeral directors, training all across the country. She believes that funeral should be affordable, personalized and a special tribute to each person. Owning and operating Weddle Funeral Service is an honor for her, serving families from her own community and helping those in need. She is a member of the Oregon Paint Horse Club and Stayton Rotary. Natasha enjoys spending time with her horse, 3 Boston Terriers and her husband Ryan.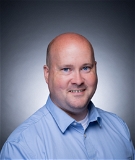 Ryan T. Steele
Funeral Service Practitioner/ Veteran
Ryan grew up in northern Virginia while his father served in the United States Marine Corps. After graduating from high school, Ryan enlisted in the United States Army and served one tour in Iraq. Upon coming home he worked for the Oregon Military Honors Funeral Team performing military honors throughout the State of Oregon. After being honorably discharged, Ryan worked at Willamette National Cemetery helping veterans navigate the V.A. and entitled burial benefits before finding his calling in funeral service. In addition to being a member of the Stayton VFW and American Legion, Ryan also volunteers with a local hospice for their "We Honor Veterans Program" and "Veteran to Veteran" home visitations. In his spare time Ryan enjoys kayaking, hiking with his dogs and spending time with his daughter Caitlin and his wife, Natasha.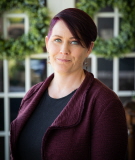 Tiffany Ely
Funeral Service Practitioner
A natural people person, Tiffany's efficient work and heart of service comes with an ever ready smile. She grew up in Scio and graduated from Scio High School in 1992. That summer she married her high school sweetheart, Kevin. They settled in Stayton and raised their son, KJ, and daughter, Alyssa. While Kevin pursued his career, Tiffany was able to stay home with the kids, working several part time jobs over the years. Once the kids were grown and her husband's career was in full swing, Tiffany began to look for more than just a job. In 2012, she was hired to help in the office at Weddle. Shortly after being hired, it was obvious to her that God had placed her here and this was definitely more than a job, it was a calling. She went back to school and graduated from Chemeketa in 2017 with an Associate's degree. Serving families is not just about navigating them through the necessary steps of making final arrangements, but also about making sure that their loved one is honored in a special and personalized way. By serving the community she grew up in and has lived in for over 30 years, Tiffany has been a familiar face and a comfort to many families that have chosen Weddle Funeral Service to care for their loved one. Often those she has served will stop by for a hug and a smile with an update on how they are creating their "new normal". Tiffany and her family enjoy spending time with their large extended family and friends. Whenever possible they explore nature near and far; traveling, scuba diving, camping, kayaking, and hiking.
Weddle Funeral Service - Stayton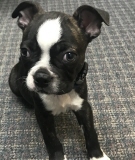 Care Bear
Grief Therapy Dog in Training
Hello- My name is Care Bear, you can call me Bear for short. I am a Boston Terrier, which means that I am bred to love people. My passion is serving families in their time of need, I'm in the process of training to become a certified grief therapy dog. This process takes about 3 years to finalize my training and pass a canine good citizen test. I'm studying very hard and take my job seriously. During my training I am learning how to get socialized with adults, children and all types of situations. At anytime when you come to the funeral home you can ask for my services. I love to quietly sit on laps and be hugged, it makes me feel a lot better and I hope it makes you feel better too! When I'm not on the job I enjoy playing with my rope and playing with my siblings Boogie, Boston and Abi.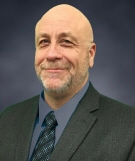 Joel Boyce
Pre-Planning Specialist
Joel and his family have lived in the northern willamette valley for more than 30 years.
Working as a funeral director, the advantages of pre planning became very apparent to him.
Joel has now transitioned from funeral director to planning specialist and dedicates his time to meeting with individuals and couples either in their home or at the office to educate, offer choices and if appropriate create a record of wishes desired.
Joel is available day time, evenings or weekends.