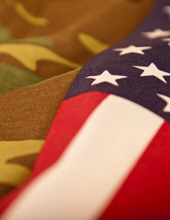 Obituary for Allan N. Teele
Allan N. Teele, age 86, passed away peacefully in Corvallis, OR on June 28, 2020.

Allan was born on May 31, 1934 in Salem, Mass. to Eli and Mildred (Haskell) Teele. He spent his childhood in Salem, and he graduated from Holderness School in New Hampshire. After graduation, he enlisted in the United States Air Force. He was honorably discharged as a Master Sergeant in 1981.

Allan was a lifetime member of the V.F.W. and the American Legion. He was also a member of the Non-Commissioned Officers Association and the Church of the Resurrection. He was an avid sports fan. He will be greatly missed by his family and friends.

Allan was preceded in death by his father and mother, his stepmother Elizabeth Teele and his beloved wife of 20 years, Rose Bugg Teele. He is survived by his children, Michael Teele (wife, Trish) of El Paso, TX, Lorie Bridges (husband, David) of Garrard County, KY, and Suzie Burns (husband, Dan) of Corvallis, OR; his step-daughter, Deborah Norman of Harrodsburg, KY; his sister, Linda Coddens of Danvers, Mass.; 4 grandchildren, 1 step-grandchild, 3 step-great-grandchildren; and many nieces and nephews.

Allan will be laid to rest at Camp Nelson National Cemetery with Full Military Honors.

Memorial Contributions can be made to the Church of the Resurrection Building Fund or to the American Cancer Society.