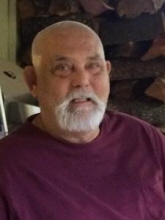 Obituary for PAUL MICHAEL GREINER, JR
September 13, 1941 – October 30, 2014
Turner, Oregon

 Paul was born in The Dalles, Oregon. He was the oldest son born to Paul and Helen Greiner. After serving in the Navy during the Vietnam Era, Paul worked as a carpenter and plumber before moving on to the maintenance department at the Salem Hospital in 1984. He retired from the Salem Hospital in 2003, and worked as a CAT operator at X-Rock until this last summer. Paul enjoyed camping, hunting, and fishing. He was preceded in death by his parents, son Anthony J. Greiner, and sister Mary Greiner. He will be greatly missed by his wife Carolyn; children Paul M. Greiner III, Peter M. (Linda) Greiner, and Tina A. (Ronnie) Juel; siblings George Greiner, Alan Greiner, Bonnie Landers, Mitzi Steiner, Anita Charpentier, and Ada Theims; grandchildren Miranda L. Marshton, Melissa A. Juel, and Robert A. Juel; great-grandchildren Anthony, Eric, Preston, and Hailee; and numerous nieces and nephews.

Memorial Mass will be held on Thursday, November 6, 2014 at 11:00 A.M. at St. Mary Catholic Church in Shaw. Reception immediately following the service.

Arrangements entrusted to Weddle Funeral Services Stayton, OR.