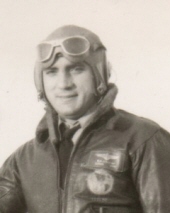 Obituary for CDR. Edward George Callas, USN, Ret.
August 10, 1921 – September 16, 2012
Scio, Oregon

Edward George Callas was born on August 10, 1921 in Milltown, New Jersey.  He was the 8th of 10 children of Elizabeth Antenau and Peter George Kalagarakis.  From an early age Ed was interested in science and although he earned a scholarship, his dream was to join the Navy and become a pilot.  With his parent's permission he joined the Navy at 18 but felt he wouldn't go far with the name Kalagarakis so he went to the Greek Embassy and had his name changed to Callas.  In 1943 Ed met Helen Samios at a party and he said, " I fell in love at first sight."  They began writing to each other and in 1944, when he got his commission, he wrote Helen and asked her to marry him.  She sent back a telegram that read, "On the wings of love, yes!" They were married on July 14, 1944 and in 1945 their only child, Edward Peter Callas, was born.  During the course of his military career "Casey" as he was called, was a fighter pilot.  He would eventually serve in three wars, World War II, Korea, and Vietnam.  Helen was a great military wife and made the many places they were stationed feel like home.  Some of their stations were Guantanamo Bay, Cuba, Pensacola, Florida, Chincoteague, Virginia, Kwajalein, in the Marshall Islands, and Hawaii.  Casey retired from the Navy after 31 years, having earned the rank of Commander.  He and Helen bought a home in Miami, Florida and lived there until 2002 when they moved to Oregon to live on the same property as their son Ed and his wife, Maura and their two children, Ryan and Neil.  Helen died in 2004 but Casey was able to enjoy their only great grandchild, Grace, Ryan and Amy's daughter who was born in 2009.  Ed and Helen were both members of the Stayton Seventh-day Adventist Church.

Viewing will be held Wednesday,  September 19, 2012 from 4:30 – 5:00 pm.  Funeral service following from 5:00 – 5:30 pm both at Weddle Funeral Chapel, Stayton.  Military honors will be held Thursday, September 20, 2012 from 12:30 – 1:00 pm at Willamette National Cemetery, Portland.  In lieu of flowers memorial contributions may be made to Odyssey Hospice of the Pacific Northwest or to the Willamette National Cemetery.

Arrangements entrusted to Weddle Funeral Services Stayton, OR.