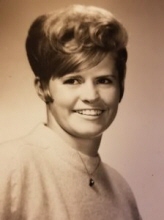 Obituary for Donna Kay Unger-Hayton
Donna Kay Unger-Hayton

December 22, 1949 December 5, 2017

Keizer, Oregon

Donna K. Unger-Hayton, 67, passed away on December 5, 2017. Donna was born on December 22, 1949 in Centralia, Illinois to John Bryson Sr. and Dorothy Louise Bryson, Née Smith. She was one of six children. Donna was born in Illinois but raised in Oregon. She graduated from Harrisburg High School in 1968, home of the Eagles. While living in Harrisburg, Donna's foster parents (Ray and Sue Wasson) owned and operated a pizza parlor where she worked as a part-time manager. In April of 2002, Donna married the love of her life, Scottie Hayton. Donna had a true love for all animals throughout her life. She always had an animal by her side. Donna will be dearly missed by those who knew and loved her.

Donna is survived by her Brothers; John S. Bryson Jr. of Washington, twin brother Don Bryson of Salem, Oregon, and Bill J. Bryson of California, Sisters; Marie (Etta) Brown and Bonnie Sheridan, both of Keizer, and Barbara Bryson. She was preceded in death by her parents and her beloved husband, Scottie Hayton.

A funeral service will be held on Thursday, December 14, 2017 at 12pm at Weddle Funeral Chapel. A graveside service will follow at City View Cemetery in Salem. Arrangements entrusted to Weddle Funeral Services.